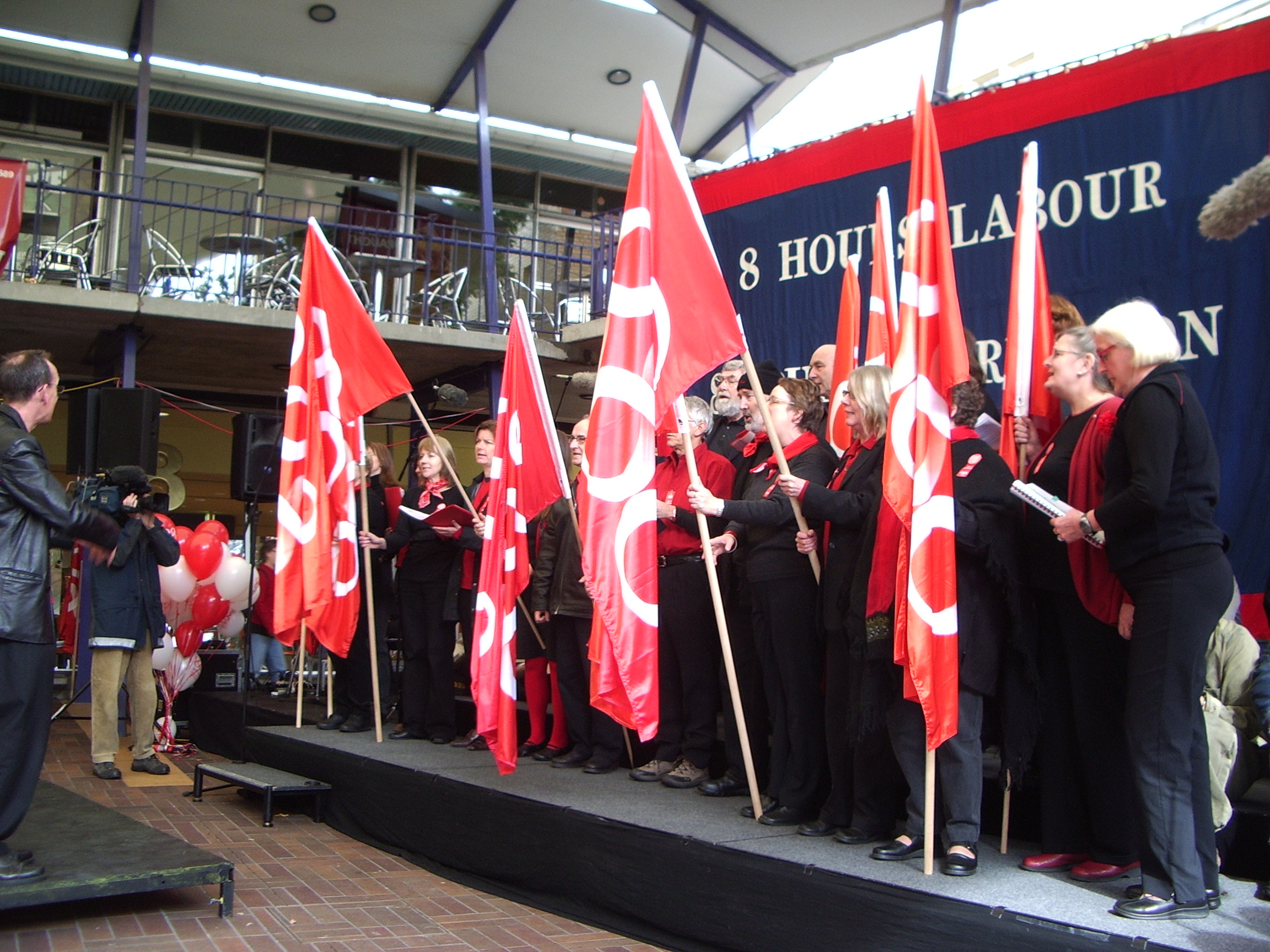 You union women, union men,
that all around may plainly see
the power of our unity
The Labour Day public holiday commemorates the world leading achievement of Victorian unionists who, in April 1856 negotiated a collective agreement across the building industry that established a system whereby workers could balance 8 hours work, 8 hours rest and 8 hours play or 'what you will'. It recognised that working people are citizens who should be able to have enough time away from work for sleep and rest, to enjoy time with family and friends, and to participate in civil society.
This was the first enduring 8 hour working day and became the foundation for similar systems across the world.
Labour Day is a day to celebrate our achievements and remember what we can do.
Written by John Warner in 1997, one of the many periods when working conditions were threatened,
Bring Out The Banners
exhorts us to resist those who would divide unionists.